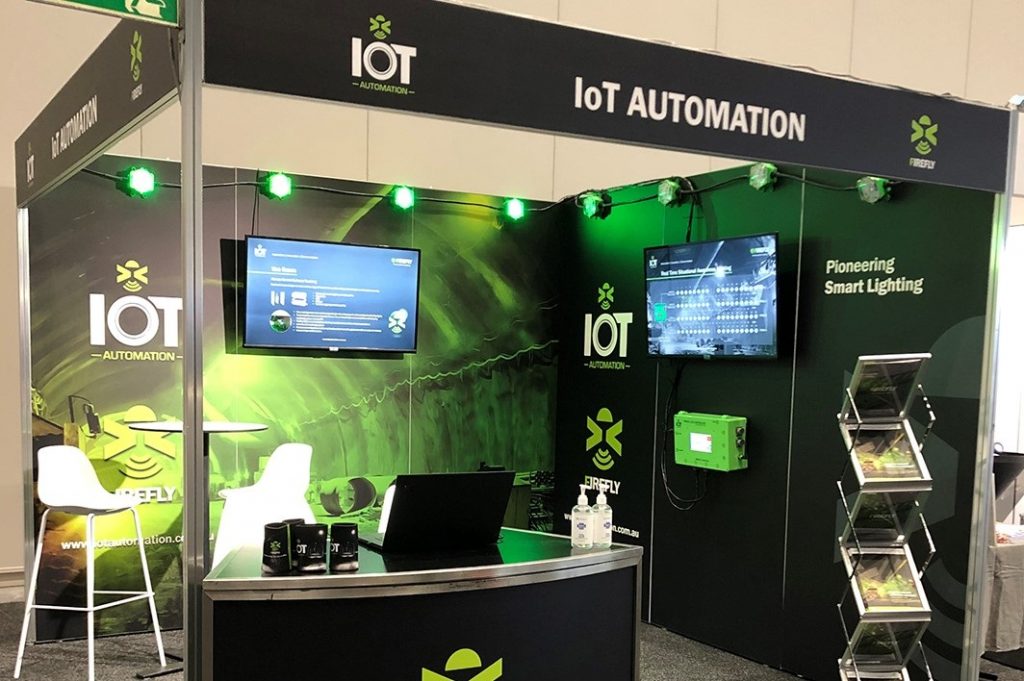 IoT Automation exhibited at the Australasian Tunnelling Conference (ATS) 2020+1 held at the Melbourne Convention and Exhibition Centre last May 10th to 13th.
Underlining the theme of "2020 Vision: Innovating the next 50 years", IoT Automation gave a presentation on the FireFly Lighting System and how it offers numerous operational and safety benefits such as employing a dynamic real-time control and customisation of the lighting network.
ATS 2020+1 was hosted by The Australasian Tunnelling Society (ATS), a Technical Society of Engineers Australia and affiliated with Australasian Institute of Mining and Metallurgy, the Institute of Professional Engineers New Zealand, and the International Tunnelling Association (ITA).
ATS aims to advance the knowledge of the Australasian Tunnelling Industry through areas of design, construction, and utilisation of underground space, including technical aspects, health and safety, and ecologically sustainable development. The ATS is jointly sponsored by Engineers Australia and the Australian Institute of Mining and Metallurgy (AusIMM).
For more information, please head to Contact Us page: https://iotautomation.com.au/contact/