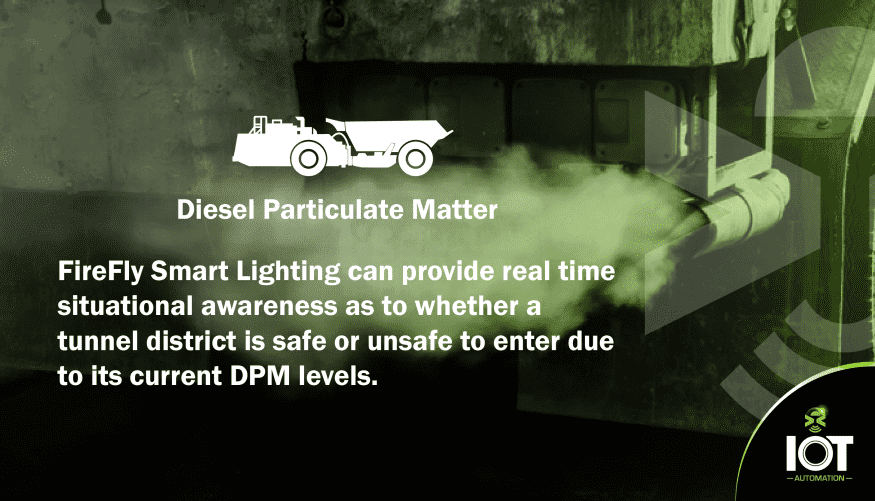 Underground projects which operate diesel-powered mobile equipment are required to actively minimise the Diesel Particulate Matter (DPM) levels that their underground workforce is exposed to.
A relatively new practice in underground mining and tunnelling operations is to utilize fixed, real-time, continuous DPM readers to monitor key operational zones and districts. The management is then able to reduce or increase the diesel machines that are allowed to operate in a zone, matched to the reduced or increased ventilation of airflow in that zone.
FireFly Smart Lighting can provide Real-Time Situational Awareness as to whether a tunnel district is safe (green) or unsafe (red) to enter due to its current DPM levels, or whether the operator of a diesel vehicle can or cannot enter a specific zone due to the DPM limits of that area.
Integration can be executed at a supervisory level via the FireFly software API or locally between the DPM reader and the FireFly controller or FireFly lighting module, providing an easy means to increase worker awareness and safety whilst also improving an underground projects statutory compliance around DPM management.