The underground FireFly smart lighting system is networked to the FireFly smart lighting control server that centrally coordinates the FireFly UPS control panels located underground. These FireFly UPS control panels manage the lights by providing battery-backed power and communications to the FireFly LED lighting modules.
The FireFly UPS control panels can operate as a standalone lighting cell or they can be connected to the central control server to form a site-wide smart lighting network.
The FireFly smart lighting control server can be configured onsite as either a physical or virtual server install.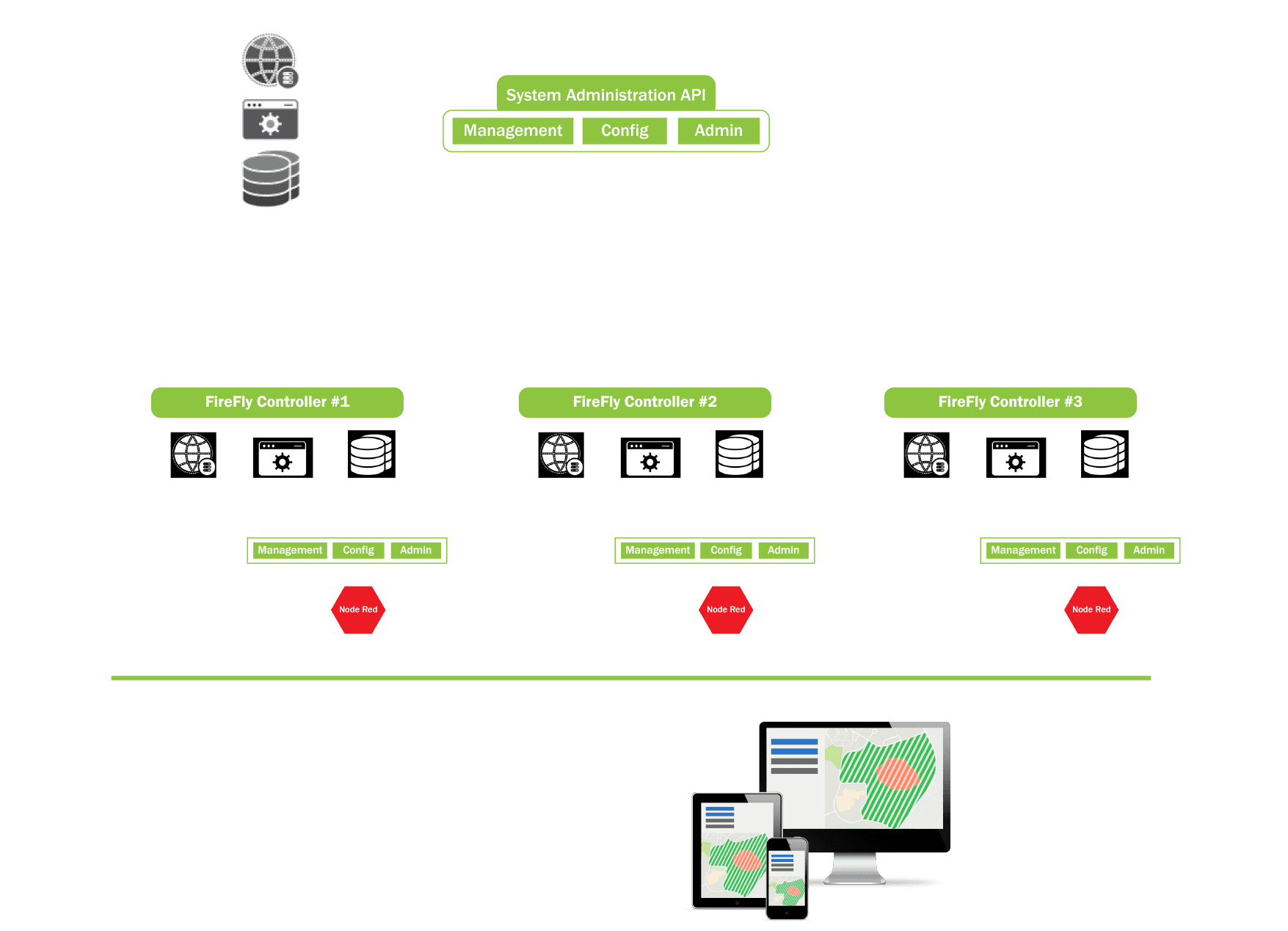 Software to support a dependable and versatile web application
FireFly's smart lighting web application is complete with an intuitive interface where users can reliably monitor and control the entire lighting network. The application supports the easy setup and configuration of all FireFly devices. Most importantly, the interface provides a map-based management solution that can trigger zone, level or mine-wide emergency and evacuation events.
Various login profiles can be setup and given permission to access mission critical system functions if necessary. The software can support the following needs across different departments:
Create and update seismic exclusion zones, as the cave front advances (or as required)
Initiate seismic events
Upload and calibrate mine level plans
Create a Bluetooth connection between a geotechnical instrument and a FireFly light
Create and update hydro fracturing exclusion zones
Create and update mining related exclusion zones
Underground Dispatcher and Command Centre
Initiate emergency alarms or seismic alarms as directed
Turning lights on and off as requested
Changing the colour of lights as requested