The FireFly UPS control panel is an intelligent decentralised power system designed specifically to drive underground industrial LED lighting circuits. The UPS panel is wall-mounted and supplies a +48VDC power feed which can drive four individual strings of FireFly LED lights at 35 modules per string. 
A versatile and powerful solution
The FireFly UPS control panel is modular, meaning its internal components can be interchanged to suit the required function and to assist with maintenance and repairs. The battery backup setup is a 48VDC 50Ah system. The backup supports a run time of 3-4 hours for each string of FireFly LEDs when the AC mains power feed to the UPS control panel is turned off.
Each FireFly UPS control panel is remotely monitored and managed across a mines network via its own web application. The app features a simple yet comprehensive interface which alerts maintenance staff to discover new or replacement FireFly modules and allows them to monitor electrical circuit health. Notifications are issued for any system or component faults, meaning users can quickly fault-find or identify any maintenance issues.
The innovative FireFly UPS control panel features leading software elements including:
Linux Debian server
Web application
NGINX web server
MQTT broker
SQL database
System and battery monitoring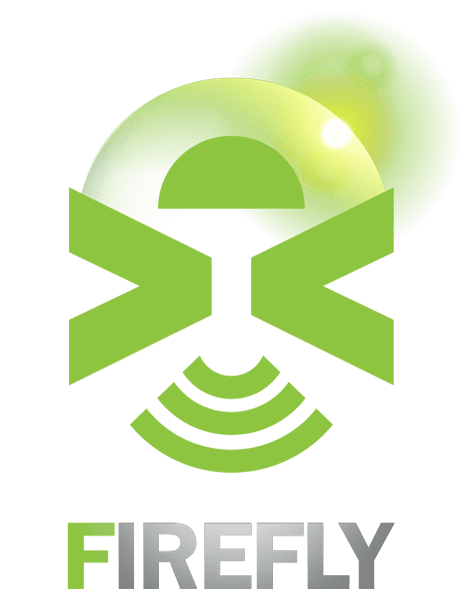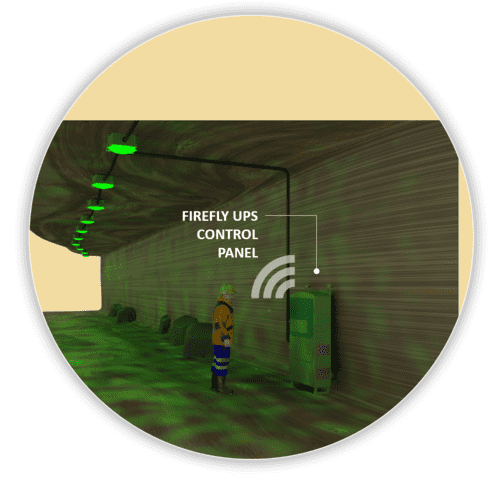 FireFly Lighting Interconnection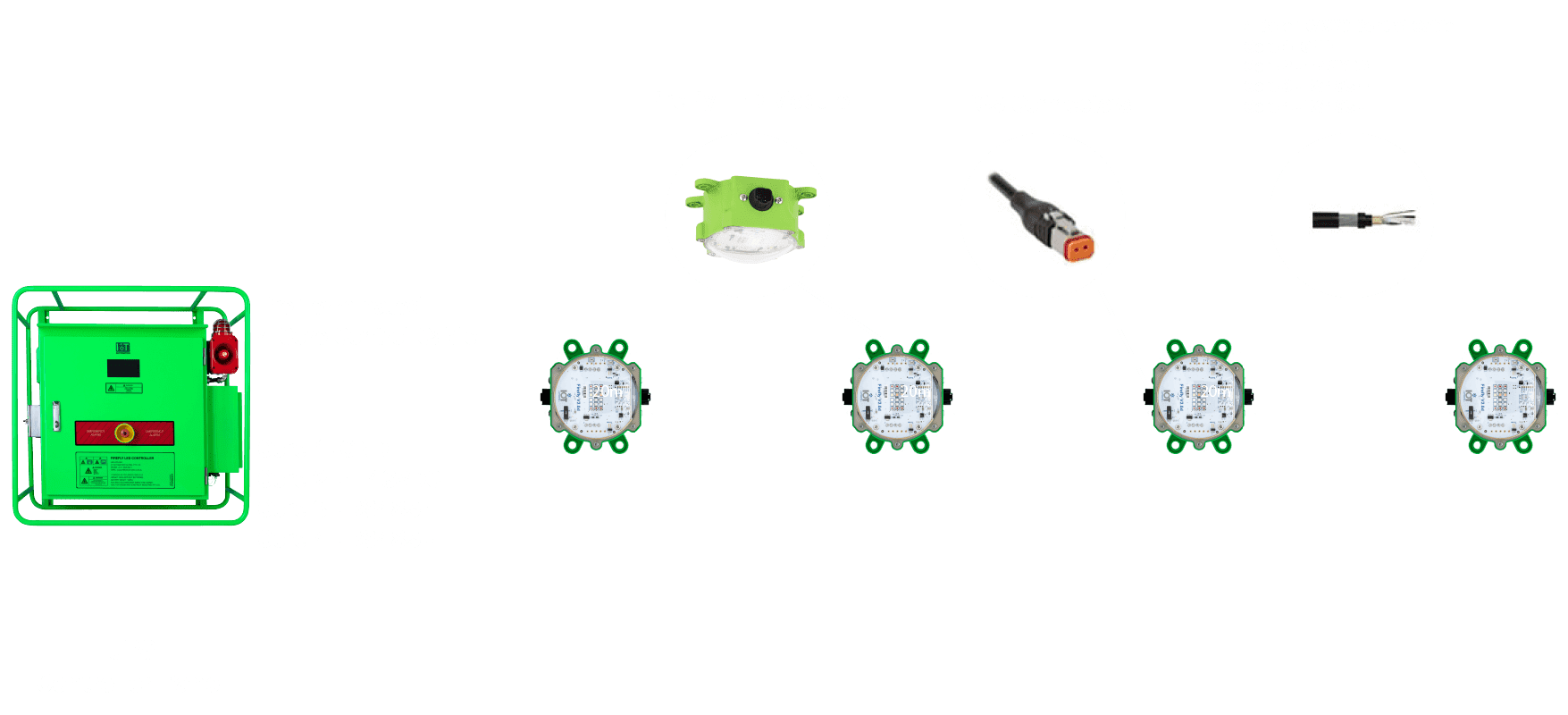 Multiple FireFly Lighting Strings